Great, looks like I will be hitting the gym every day this week thanks to all of the glorious food I devoured over the weekend at LA Food & Wine! I would like to thank all of the chefs from near and far who brought their A game to give LA food lovers an amazing experience last Thursday through Sunday.

My favorite tasting experience was last Saturday evening, at Live on Grand hosted by Tyler Florence. Two chefs really stood out to me because not only did they create great tasting dishes, they also took into account the "event" element and created dishes that the attendees could visually see come to life. Of course, you could see all of the chefs putting their dishes together, but Chef Tyler Florence (Tyler Florence Group) and Chef Fernando Darin (Ray's and Stark Bar) went beyond what was expected. For them, it wasn't just about arranging food on a plate, it was executing individual meals from start to finish.

Florence served California Shrimp & Grits. To see his team cautiously stirring the grits and gently spooning out shrimp one at a time, then drizzling with oil and sprinkling with seasoning was a testament to the passion behind the flavor. There was true care being showed.

Darin served elegant tangles of green spaghetti with Brazil nut pesto and cheese foam. He stood all night rolling the pasta fresh from his hands, hanging the noodles until they were ready to be cooked. It was like a culinary art exhibition that was visually stunning, but also incredible tasting.
To see more of my favorite bites, keep scrolling!
EAT THE WORLD HOSTED BY EMERIL LAGASSE
LEXUS GRAND TASTING AT BARKER HANGER IN SANTA MONICA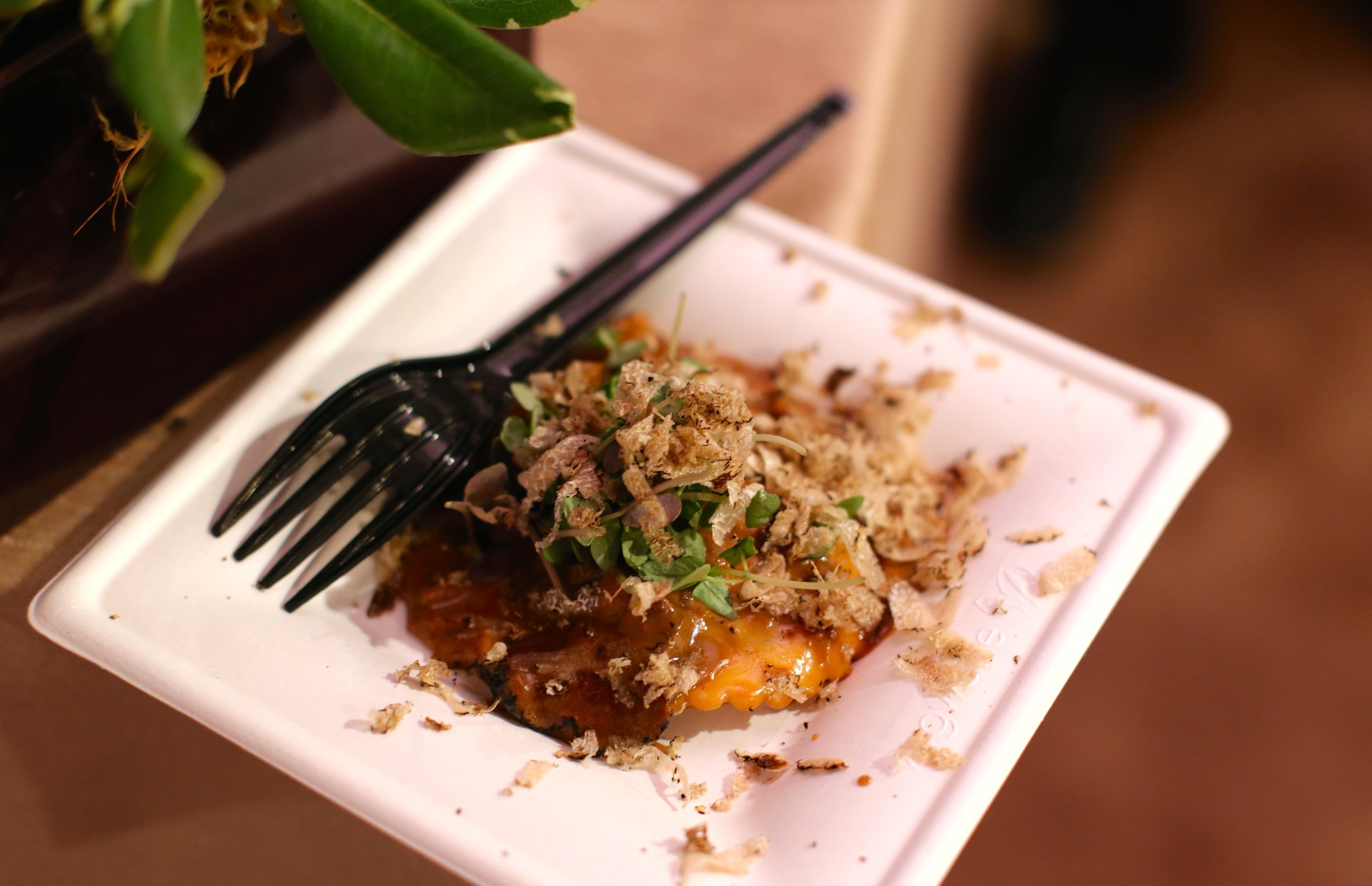 LIVE ON GRAND HOSTED BY TYLER FLORENCE